Touchdown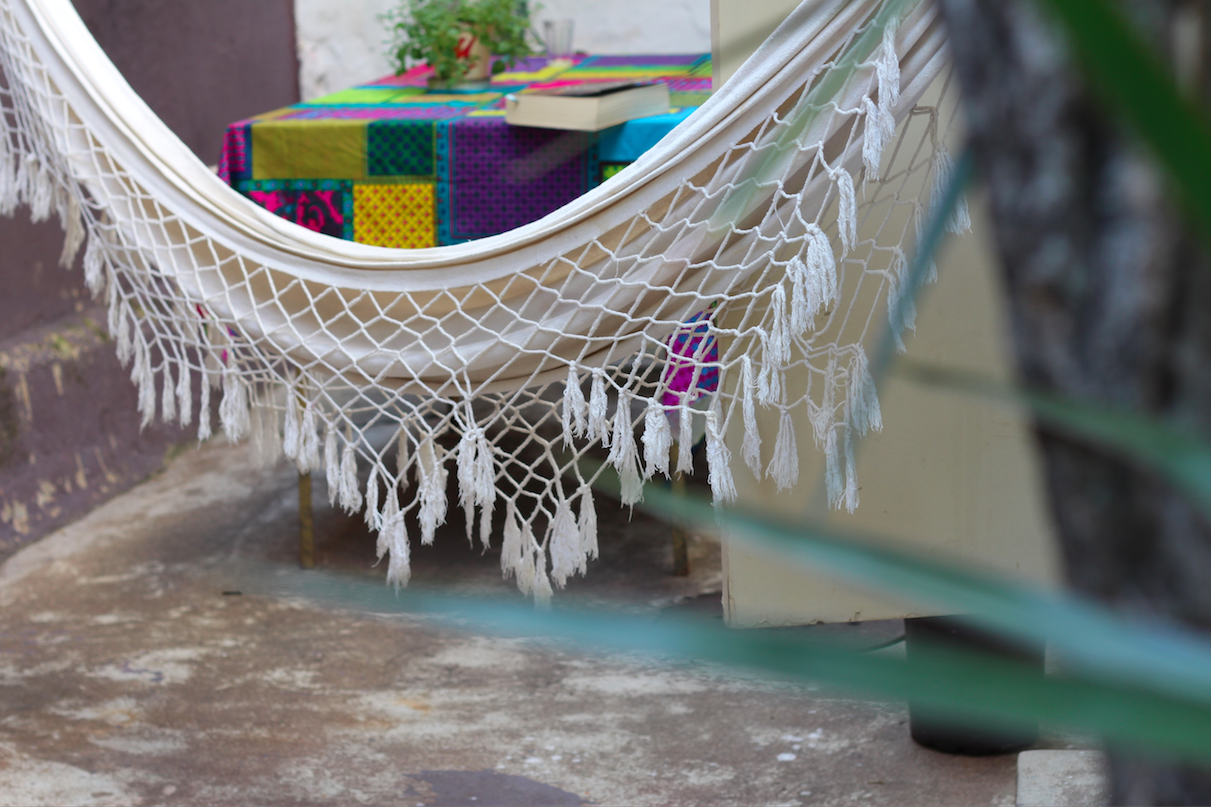 After a mostly smooth travel experience, I have arrived safely in Rio. The flight from Little Rock to Houston was about 20 minutes late, but given my three-hour layover I was just fine. The flight to Rio was on time and pretty easy despite the pervasive turbulence. The only downside of my trip so far is that I lost my glasses somewhere in transit. They were in a case situated in the water bottle pouch of my camera bag and the elastic at the top of the pouch was not as tight as I thought… Sooooo my glasses are somewhere between Little Rock and Houston — my bet is on the airplane. I didn't realize they were missing until about 20 minutes before boarding for Rio, so I couldn't go back and inspect the first plane, which is a bummer. My sincere hope is that this hiccup will be my glitch for the trip… The only notable occurrence on the flight was my watching the Lego Movie, which I highly recommend regardless of age. My roommates will be unhappy that I saw it without them, and I apologize for that. But, I couldn't pass up the opportunity. Also, I was able to carry on all of my luggage, which was great.
Upon arriving in Rio, the first thing I notice is the sheer size of this city. I've been to huge cities before, but I don't know that I've ever seen a city as physically large as this. It sprawls in every direction as far as the eye can see, but unlike Phoenix or other large-footprinted American cities, it's jam-packed everywhere — houses on top of houses on top of houses.
There are street cleaners all over the place, but I'd still say the parts of the city I saw today were toward the dirty side of the spectrum. Not Athens dirty, but not spotless either.
My taxi driver had an interesting taste in music. We oscillated between American soft-pop love ballads, some sort of local pop music sung in Portuguese and some 80s rock and roll. The driver turned up the song "Jump" by Van Halen pretty loud, and before long we were both singing to it (he was more humming because he can't speak English, but I count it as a solid bonding moment for the two of us). It seems Rio also has a thing for Rush, because I saw two spare-wheel covers on the back of SUVs adorned with Rush logos.
I have found that other countries have varying levels of respect for traffic laws, and Rio is certainly on the low end of that spectrum. Lanes are malleable to say the least; they're more polite suggestion than rule of the road, especially when cars are merging together. The traffic is too bad for anyone to go that fast, which I think is probably a good thing for my overall health and well being, haha.
Motorcycles are downright fearless, darting in-between cars with impunity. They will honk all the way through the traffic as they shoot the gap between cars, buses, you name it. And it's not like it's one or two lone rangers — every single motorcycle on the road was foregoing lane assignments in favor of riding between the lanes to expedite their trips. I was shocked one of them wasn't tagged by a car right before my eyes.
So for the first three weeks in Rio, I'm staying with a local host I found through Airbnb. She speaks fluent English, which is great, and she has been teaching me some local phrases.
I'll give you one guess as to what the first phrase I asked to learn was…
You got it — "a beer, please."
My room is plain but the bed is comfortable. The courtyard/backyard area of the house is gorgeous. I have everything I need to work here, and I get my own room for the price of staying in a bunkroom within a hostel — definitely a win.
My host is about to take me on a stroll about the neighborhood to show me around, so I must dash.  Have a great afternoon everybody!